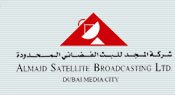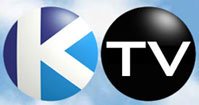 If one believed that the region was drifting to polarization, which TBS is in no way suggesting, then the simultaneous entry of Al-Majd 2 and Khalifa TV would make a good argument for such a case.
Names are deceiving. Khalifa TV does not take theirs from any aspiration to revive the Caliphate. Quite the contrary, the channel, which has been transmitting for 12 hours a day since November 6th and has ambitions to become a 24-hour all-news channel, is owned by a very successful Algerian businessman Abdul Muneim Khalifa who (according to sources at the channel) is very firmly committed to secularism and enjoys the confidence of Algeria's military elite.
The all-news channel is but the first stage in developing a platform that is simultaneously pan-Arab yet takes North African cultural and political life more seriously than the other existing private- or public-interest operated satellite channels with their roots in Saudi Arabia, the Emirates, Egypt, or Lebanon.
Khalifa intended to simultaneously open a French-language channel in Paris-a wise move considering that half the Arabs in Europe live in France and 90 percent of those in France are from North Africa and 80 percent of those are from Algeria, and the most favorable demographic-teenagers to middle-aged-speak French better than Arabic. However licensing a privately owned TV channel in Paris is difficult, so Khalifa is now thinking of moving the French-language channel to London. His long-term plan is to put together a sports channel and a general or variety channel with programs in both Arabic and Berber.
The Sports channel may be easier to launch than a French-language channel in the UK, in as much as Khalifa has as his partner for this a French investor, Jean Claude Darmon, who reportedly holds many if not most of the rights to French sports events. Darmon has reportedly contracted to provide the Khalifa sports channel with all of the sports events he has contracted for in France and elsewhere for a five-year period.
Khalifa thinks of this channel in particular as a European and African as much as Arab and Algerian channel. Khalifa feels there is a role for his channels to play as a bridge between East and West-first because he shares the secularist perspective of the modern West and secondly given the large number of Algerians living in the West with a francophone identity. Furthermore, the owner of this new station reportedly believes that most of the existing Arab satellite channels are tainted in the eyes of Europe by their close relations with the Americans or with Arab countries that enjoy close relations with he Americans. Khalifa believes his channels can play a role in strengthening the Arab-European relationship.
Very different is Al-Majd 2-the first channel devoted entirely to the presentation of an Islamic perspective in English. The chairman of the Al-Majd group is Fahad Al-Shanimeri, whose group provides airport services and reportedly owns the Meridian Mecca Hotel. The CEO of the channel is a Saudi Islamic scholar Sheikh Wajdi Al-Ghazzawi, who lives in Mecca. Described as fluent in English, Sheikh Wajdi will appear on the channel in his own weekly phone-in fatwa show. The channel's particular take on Islam sounds like a Salafite one - only percussion instruments may reportedly be used in any music on the channel and women even in hijab ("modest dress") are not to be employed in the Dubai studio operation. .
The channel is producing a major documentary of at least one hour's duration on the life of Ahmed Deedat, a very popular South African Muslim missionary whose tapes have been tremendously popular in Saudi Arabia for his aggressive style in confronting the doctrines and practices of other religions, that is reminiscent, rather ironically, of evangelical Christian missionary discourse.
The immediate goal of the channel, which was broadcasting test signals and some programming by the beginning of November, is to sustain eight hours of daily programming. Filling some of those slots will be a daily fiqh ("Islamic jurisprudence") lesson in English conducted by Sheikh Assam Hakim and produced at Egypt's 6th of October studio with an audience recruited from AUC because of the need for an audience with good English. The irony here is that overall, AUC has been setting the pace for Egypt's absorption of MTV fashions in dress and attitudes.
A weekly Media Watch current affairs show will be conducted by Monal Zeidan, who is CEO of the Dubai-based public relations firm Zeidan Consultancy and an Egyptian TV journalist who first worked with Nile TV as a producer and then went on to guest anchor news segments for Dubai 33 News. His show will have as a regularly appearing guest Othman Bari, a British Muslim who has a Sharja TV talk show. Each week a different journalist will enter the discussion via telephone link.
Perhaps the most controversial and at the same time popular program will be one devoted to advancing Islamic financial solutions as an alternative to the global system of interest banking. This weekly show will be hosted by the dynamic British Muslim writer and lecturer Daoud M. Pidcock, who has devoted a lifetime to dissecting interest-based finance capital and advocating non-interest financial systems that facilitate the easy circulation of money. Pidcock also serves as Marketing Director for the channel.
"Islam, Medicine and You," a one-hour phone-in show, will be presented by Dr. Bilal Abdul Aleem, an American medical doctor who now lives in Dubai. The Tarawih ("superogatory") prayers at the Haram in Mecca are to be broadcast during Ramadan with English subtitles for the Qur'anic passages recited in the prayers. Indeed the channel intends to transmit all five daily prayers from Mecca or Medina live, with a dars—a pious lesson, in English, after each cycle of prayer. As for jum'a ( Friday) prayer, that will be broadcast from either Mecca, Medina, or Al-Aqsa in Jerusalem.
While the channel may incline towards a Salafite take on Islam, it certainly will not be lacking in sophistication. That is guaranteed by the presence of Sami Zeidan as Vice President of the Channel and as senior correspondent for special events and documentaries, as well as by Pidcock and Monal Zeidan's close association with the channel. Sami Zeidan is a highly experienced television journalist who covered President Mubarak for Nile TV and provided the channel with professional field reports of a high standard.Zeidan, after taking time off for Ph.D. studies in the USA went on the join the CNN staff in Atlanta, first on the News Desk and then as a regular anchor for the CNN World News Report. He also supervised the establishment of CNN's Arabic-language website, launched in Dubai.
Zeidan is a graduate of the Adham Center for Television Journalism, as is the channel's first roving video journalist Soheil Al-Shaer, who also worked for Nile TV, initially producing Sami Zeidan's English-language talk shows "Front Line" and "Open to Question" and then working with BBC Radio as a producer. That same openness to sophisticated programming is indicated by the channel's contracting to carry former CNN correspondent and anchor Riz Khan's coverage of this year's Hajj (the annual pilgrimage to Mecca) on location and the channel's commissioning of the British-based Egyptian architect Abd Al-Wahid Al-Wakil to narrate reports on 70 great mosques around the world. Al-Wakil was a disciple of Hasan Fathi, and winner on more than one occasion of the Aga Khan Award for Architecture.
The technical director at the channel is Tamar Abd Al-'Al, former head of promotions for ART, who was based for several years at ART's Avezzano production and transmission center and more recently has been working in Dubai as a technical director, first with the Dubai Business Channel and then CNBC 's Middle East Business Report, before signing up with Al-Majd 2.
Al-Majd 1 is an Arabic-language channel that is also testing and will be broadcasting Arabic drama, entertainment, and news from the Al-Majd studio at Six of October Media City.