Rabat—The Revolutionary Forces of Syria Media Office released an emotional photo series on social media today. The photos feature Syrian children holding images of Pokémon with captions asking for help. Among the statements: "I live in Kafr Nabl, the Aleppo countryside. Come catch me." Another says, "I am a Pokémon at Idlib in Syria, would you please come and save me?"
The photo series aims to garner the attention of fans of the newest gaming craze, Pokémon Go. The smartphone app is an augmented reality game in which players physically search real-life locations to find cartoon animals on the game. It is the 21-year-old media franchise's newest venture.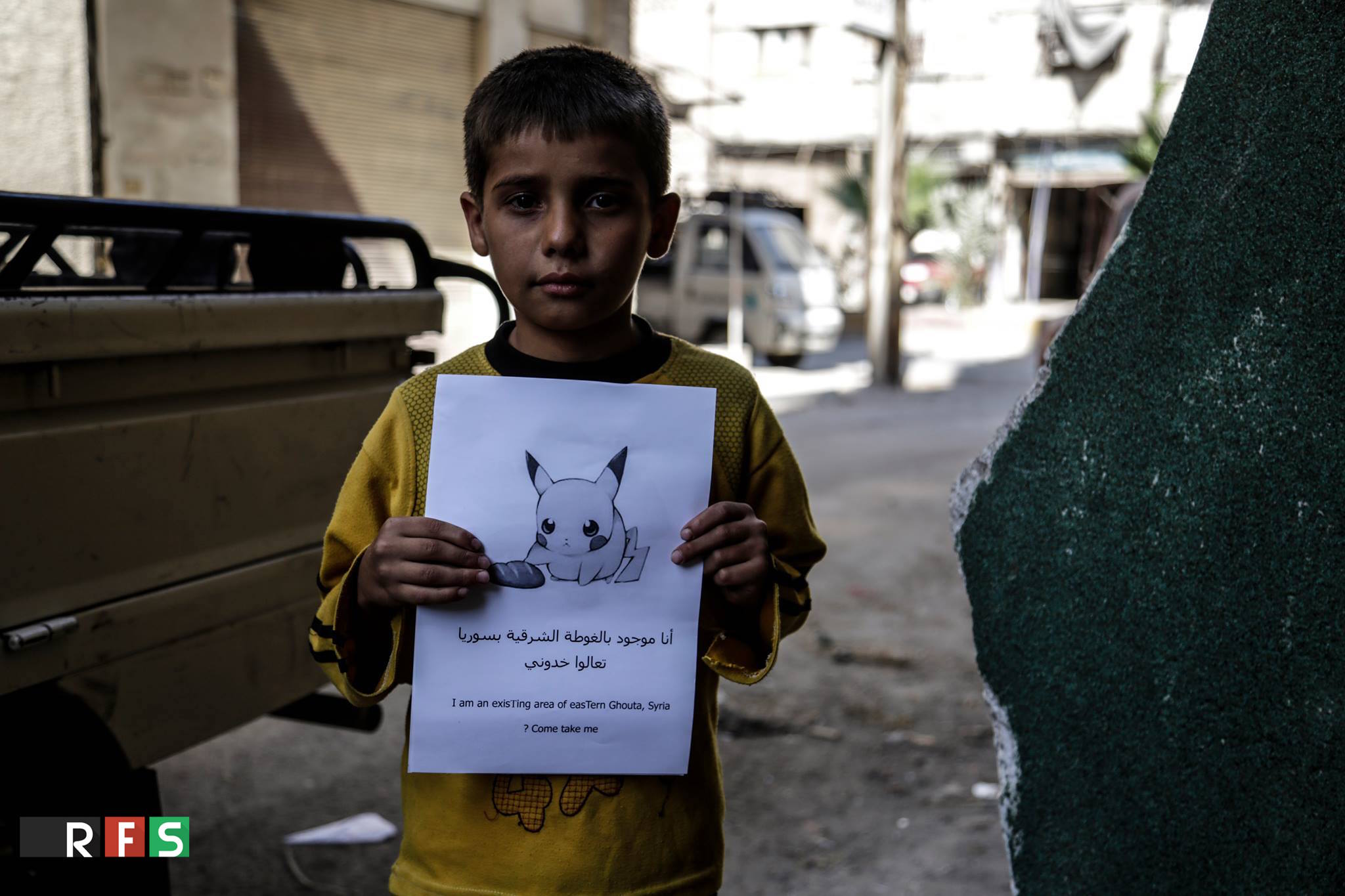 Social media users responded instantly to the campaign, spreading it with the hashtag #PokémonInSyria.
The photographs highlight children's need for relief services in the war-torn region. Save the Children, a charity dedicated to improving the wellbeing children through protection and education, released a report in March 2016 on the current condition of youth in Syria. According to the report, more than a quarter of a million children are "living under siege," cut off from the outside world.
Click here to view the entire series.
A version of this article was originally published in Morocco World News.