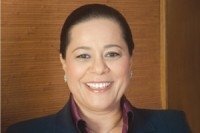 Rabat – The Moroccan General Confederation of Enterprises (CGEM) and the Ministry in Charge of Moroccans Living Abroad and Migration Affairs (MCMRE) initiated a joint agreement in Casablanca on Thursday to enable the establishment of a virtual region.
The agreement—signed by MCMRE Minister Anis Birrou and the CEO of CGEM Miriem Bensalah Chaqroun—aimed at facilitating the integration of Moroccan entrepreneurs of the world (MEM) into the country's local economy and exchange of entrepreneurial experiences.
"Nearly 60% of Moroccan entrepreneurs living abroad are interested in investing in the Moroccan economy because it offers great opportunities", said Birrou during the announcement ceremony.
Birrou also noted that roughly 5 million Moroccans are living abroad, including more than 300,000 Moroccan entrepreneurs.
Adil Zaidi—the president of CGEM's MEM project—mentioned that such "virtual platform is willing to gather the whole Moroccan, entrepreneurial cadres around the world" to "make their experiences available in all domains through an online system of training programs."
Chaqroun argued that this "public-private partnership comes in consistency with King Mohammed VI's vision that attempts to create wealth and employment opportunities through cooperation between entrepreneurs living in Morocco and those living in different parts of the world."
A version of this article originally appeared in Morocco World News.